No one knows  skilled trade training  better than the people who work with their students every day. Joe Mulleary, an automotive instructor at Cerritos College in Norwalk, CA, spoke with WorkHands about the strategies guiding students from school to their first job. Tops on that list?  Joe stressed the importance of getting students real-world work experience while they are still in the program.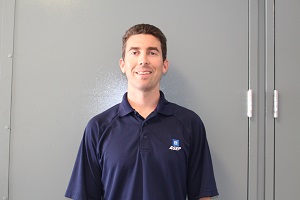 "We have a general program, then we have a manufacture-specific program," he explains.  "For the manufacture-specific programs, part of their time is working at a shop or dealership. They're only in school for 9 weeks, and they're at work the other 9 weeks. For those students, we push them to get hired right at the beginning of the two-year program. Then each semester they take a class, but for the second part of the semester they can dive right in and actually be working."
This back and forth between classroom time and job experience allows students to solidify knowledge and make career connections. This is made possible by a lot of legwork upfront by Mulleary and his colleagues.
"Most of the shops we work with now were never aware of us," he recalls. "We put together a letter and had our program assistant mail it to everybody in LA/Orange County—maybe 200 different shops. It explained what our program is and asked if they're interested in having an apprentice. I had maybe 10 or so call me and say they're interested."
This helped plant some seeds, but it was up to Joe and his team to nourish these relationships.
"A lot of it from our end also has to do with making ourselves available, pounding the pavement. When we get a chance to talk to shop owners, we make sure they know about us and what we offer, especially if they're really close to our campus. Sometimes we can arrange visits."
Establishing these connections is a major part of the job.
"It's really on us to have a good relationships with the dealers and service managers. The student has to interview and present themselves, but there is that personal aspect of making yourself known as an instructor, too."
Students, of course, are the other half of the equation, and they, too, require individual attention.
"Number one is that we work with students on resumes," says Joe. If a student doesn't secure a job on the first pass, Joe essentially goes through a checklist of possible causes.
"I ask students, 'where have you actually been going? Bring me a business card; show me that you've been working at it.' We do our best to also help along the way with the process. We'll ask students, 'how did it go when you went over there? How did you dress? What questions did they ask you?' It takes working with students on an individual, one-on-one basis to say what's going on. Are they not getting hired because of how they interviewed? Do they have a bad driving record?"
Students need to be comfortable working online and in-person to find that next job.
"Especially if they're new at it, a lot of students are a little reluctant to go on their own, walk into a place, and ask to talk to somebody who's in a mangerial position. There's a lot of one-on-one interaction in terms of seeing where they are at in the process. Have they already pounded the pavement and been turned down, or are they just at home doing online applications? With some students, I find out that they're not actually going in person."
The benefits of securing employment go beyond just getting a paycheck.
"There's a lot more buy in for students if they have a job. Students here are interested, but once they get hired, you can see something really click—we're not just talking about sensors. I'm actually getting to work on that sensor, and I'm getting paid. There's a huge buy-in that takes place once that occurs."
Comments
comments